●May 1, 2012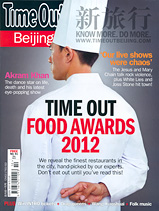 [TimeOut Beijing] May 2012 issue – English version
(Click!)
*Text by Clare Pennington
●April 20, 2012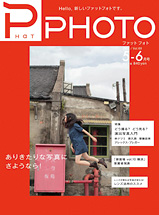 [PHaT PHOTO] Vol. 69, May-June 2012 issue – Japanese version
(Click!)
*Interviewed by Hiroyasu Yamauchi
*山内宏泰氏によるインタビュー
●April 1, 2012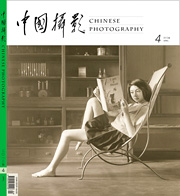 [中国撮影 CHINESE PHOTOGRAPHY] April 2012 issue – Chinese version
(Click!)
*Text by Mao Weidong
●March 25, 2012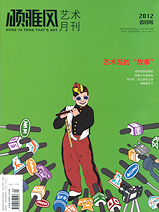 [颂雅风 艺术月刊 THAT'S ART] April 2012 issue – Chinese version
(Click!)
●March 14, 2012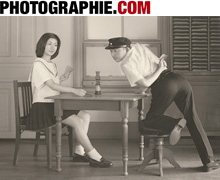 [PHOTOGRAPHIE.COM] – French & English version
(Click!)
*Interviewed by Roxana Traista
●February 26, 2012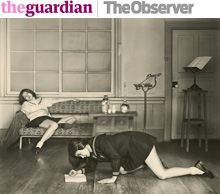 [the guardian | The Observer] – English version
(Click!)
*Reviewed by Sean O'Hagan
●May 30, 2011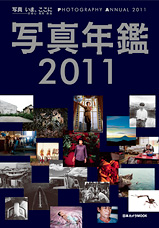 [PHOTOGRAPHY ANNUAL 2011] – Japanese version
(Click!)
●May 10, 2011
[知日 ZHI JP.] – Chinese version
(Click!)
●September 28, 2010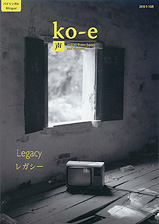 [ko-e magazine] – bilingual
(Click!)
[声マガジン] – 日本語・英語
*Interviewed by Ry Beville
●June 1, 2010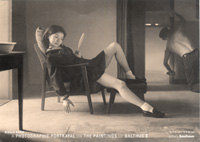 [artscape international]
Hisaji Hara: a photographic portrayal on the paintings of Balthus II
6 April – 22 May 2010
gallery bauhaus
(Tokyo)
This is the second show of Hara's Balthus-themed photographic compositions.
Reinventing the artist's legendary portraits of young girls and boys in a distinctly Japanese setting,
Hara has made the intriguing choice of clothing his models in school uniforms, notably the girls'
middy-blouse-and-skirt ensemble that is the infamous object of Lolitesque obsession in Japan.
Even as they cleverly mix and match elements of eastern and western dress culture, Hara's tableaux
exude the same poignant longing for youthful innocence so palpable in Balthus's images.
*Reviewed by Alan Gleason
●May 15, 2010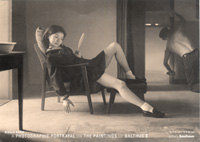 [artscape]
(Click!)
原久路「バルテュス絵画の考察II」
会期:2010/04/06~2010/05/22
gallery bauhaus[東京都]
*飯沢耕太郎氏によるレビュー
●April 15, 2010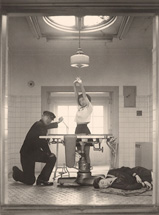 デジカメWatch「写真展リアルタイムレポート」
(Click!)
原久路 写真展「バルテュス絵画の考察 II」
*市井康延氏によるインタビュー
●January 15, 2010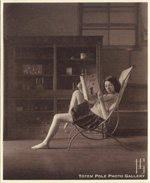 [artscape international]
Hisaji Hara: A photographic portrayal on the paintings of Balthus
27 October – 1 November 2009
Totem Pole Photo Gallery
(Tokyo)
Hara's tranquil monochrome portraits look strangely familiar – and indeed, all are modeled after
paintings by Balthus (1908-2001), one of the most revered artists of the 20th century. Although
the figures and background furnishings are not identical to the originals, the compositions are.
Through this tableau-vivant-like approach, Hara somehow manages to capture the essence of
Balthus's works.
*Reviewed by Alan Gleason
●December 15, 2009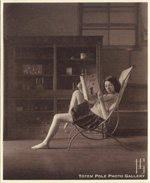 [artscape]
(Click!)
原久路「バルテュス絵画の考察」
会期:2009/10/27~2009/11/01
TOTEM POLE PHOTO GALLERY[東京都]
*飯沢耕太郎氏によるレビュー